In Line Helical Gear Motors/Boxes
This series of helical coaxial Gear Motors/Gear break motors includes 7 sizes with rotary speed output ranging from 9 to 400 min-1 and torque from 44 to 5700 Nm.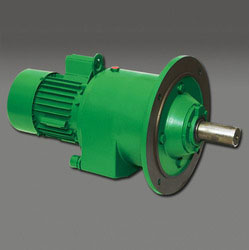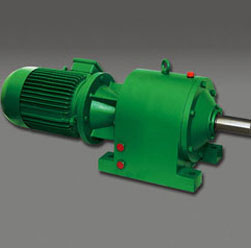 We have seemed as the noticeable organization of a quality assured collection of Helical Motor Reducer Feet Mounted. Complete collection we offer is widely used in various industries and sectors to provide to their miscellaneous requirements in a systematized manner. Furthermore, due to their compact size and capability to consume less maintenance, these products are widely cherished by the respected clienteles.


• Simple installation
• Excellent performance
• Industry proven design


• Cast iron body
• Motor directly connected with a gearbox part, mounted parallel to the output shaft
• Compact construction
• Possible to be mounted on feet or with a few types of flange connections
• Model with special bearings for agitators
• Conveyors
• Drives in waste treatment plants
• Food industry
• Paper industry
• Cement plants equipment
• Mounting position: B3, B5, B6, B7, B8, V1, V3, V5, V6
• Sizes: 7, 15, 30, 60, 120, 240, 450
• Number of stages: 2, 3
• Fabricated version: RM, RMFA, RMFB, RMFD
• Ratio: 3,55 - 80 • Torque: 44 - 5680 Nm
• Power: 0,3 - 29,5 kW